Welcome to IVSS-Churchear
The International Federation for Pastoral Care among Hard of Hearing
Open Ears Online Mini Conference
"Facing Life's Challenges with the Help of the Holy Spirit"
Our British corporate member invites on Friday May 28th from 2 pm (14.00) until 3.30 pm (15.30).
This is a golden opportunity to get acquainted with our British friends.
Please contact openearsministry@hotmail.com for further details and to register your interest.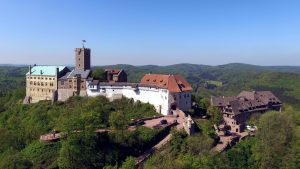 The 20th International Conference in Eisenach, Germany, has been postponed until September 2022.
Until further notice we do not know the exact conference dates. We shall inform you as soon as possible. Meembers will be informed through our monthly letters to the members.
The conference site will still be the Haus Hainstein, beautifully situated on a height overlooking the ancient city of Eisenach, close to the famous Wartburg Castle where Martin Luther once was hiding for the emperor.

Next Conference starts in