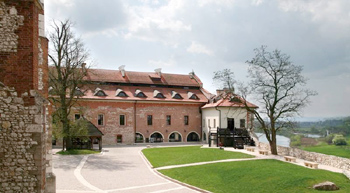 The 2014 International Conference
took place in Poland, in Krakow
August 21st to 25th 2014
Conference theme:
Only one sheep? …
Conference site:
The Benedictine Abbey in Tyniec
Only one sheep? The conference theme was inspired by the Biblical parable of the sheep that was lost and found again. The board of IVSS-Churchear chose this parable as our guiding principle for the 2014 conference in Krakow, because we think that hearing impaired persons are greatly at risk to feel excluded from the parish fellowship. Therefore, the question of how we can build parishes where hearing impaired, deafened and well hearing together may feel comfortable and at home, is an extremely important one.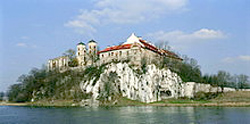 Only one sheep? The conference theme was meant to give thoughts. What do you think when you hear these words? We had a lot to walk about!Our gathering in the ancient capital of Poland was also days of encounter – an encounter with people we had never met before, and with old friends, but also an encounter with a country with a very rich history and culture.
We had, of course, lectures and seminars, but also the possibility to talk with one another in smaller groups where every conference attendant had the possibility to contribute and share ideas and experiences.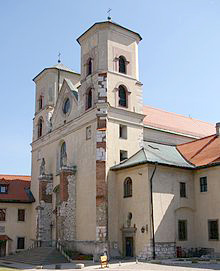 We got a chance to see the city of Krakow, Poland's historical capital, which is on the UNESCO cultural world heritage list. In recent years Krakow, with its 760.000 inhabitants, is known as the city of Karol Wojtyla, Pope John Paul II. And for those who arrived a day before the start of the conference, there was an excursion to the concentration camp Auschwitz, located only a good hour away from Krakow.
Not one sheep! The Lord doesn't want anyone to get lost. Every person is beloved and valuable for him – even those who are Hard of Hearing. This is how it should be –for us as well. This is what we got to take with us back to our home countries and parishes.