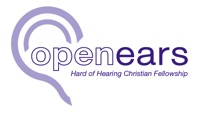 Open Ears was founded as the Hard of Hearing Christian Fellowship – HHCF by a group of concerned Christians in London in 1974. Our members are hard of hearing or deaf, and mainly use hearing aids or cochlear implants and lip reading to communicate. Open Ears is a Christian fellowship with no denominational barriers.
We organise at least one residential weekend or Monday to Friday event per year at different locations. We always provide full communication support (a loop system, a Speech to Text (STT) service and a sign language interpreter) at each residential event.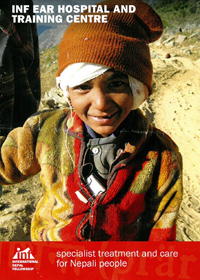 In Nepal, Open Ears supports the building of an ear hospital in Pokhara. You can learn about their work at earaidnepal.org.
Our Residential Event in 2017
This took place at the Greenhouse Christian Centre, Bournemouth,Dorset, http://www.the-greenhouse.org, from Friday 13th until Sunday 15thOctober 2017. Our speaker was EmilyOwen, who is deafened and is the author of the book "Still Emily" and some devotional books. We had a wonderfultime. Emily is a fascinatingspeaker. We also enjoyed and were blessed by times of singing, prayer and a testimony and sharing evening. Some of us visited local beaches, too, as the weather was warm and sunny.
Our Residential Event in 2018
We have a Monday to Friday event this time. It will be held at the Ammerdown Christian Centre in Radstock, Somerset, from Monday 7th until Friday 11th May 2018. You can see what a lovely place this centre is by following this link http://www.ammerdown.org. Speech to Text, induction loop and British Sign Language support will be available. More details about the holiday will be available in January from Christine Pitts, our Administrator,on openearsministry@hotmail.com.
If you wish to learn more about 'Open Ears', please visit our web site www.openears.com.