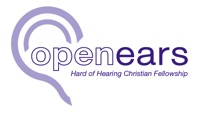 Our aim is to encourage everyone who lives with hearing loss to reach their potential and grow in their Christian lives.
We are a non-denominational Christian charity (Registered Charity 1181896) for people who have various degrees of impaired hearing, mainly (but not exclusively) those who communicate orally, assisted by hearing aids or cochlear implants and lip-reading. We aim to provide accessible fellowship, Bible teaching, prayer support and pastoral care, to produce informative literature and a quarterly magazine called Hearing Eye. We may also give a proportion of our donated income to specified Christian charities and other organisations involved in supporting people with hearing loss.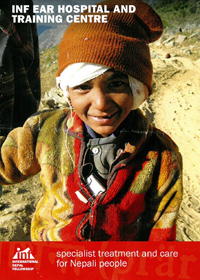 Our International involvement
In Nepal, Open Ears supports the running of an Ear Centre at Green Pastures Hospital, Pokhara. You can learn about their work at earaidnepal.org.
Our Residential Events
Although residential events have been put on hold until 2022, we are running conferences via Zoom every three months. These conferences have full subtitles. Also, there is an Open Ears Fellowship Group on Facebook which people can join. Please contact our Administrator via our website for more details.
Open Ears offers pastoral care upon request via e-mails, so, if you can contact us in the English language, we would be happy to hear from you as to how you're getting on, especially if you are feeling isolated or lonely at this time. Although we are unable to visit you, do remember – there is a network of prayer support available. E-mail the Administrator on info@openears.org.uk.
If you wish to learn more about 'Open Ears', please visit our web site.